About Bardia Kingfisher Resort
We've been here since we were born!
Wildlife Experts
100% of our staff were born and raised in Bardia. We know the land like we know our homes.
We welcome all guests to come here and stay with us an experience Bardia better than anywhere else.
Guest Satisfaction
We want all our guests to enjoy themselves at our resort. We treat our guests like long lost family members and give them the best service in Bardia.
Environmentally Friendly
We pride ourselves on our environmentally friendly cottages and resort facilities. We recycle and compost all our produce to help protect Bardia
Great Accommodation
Our cottages are purpose built for international guests to feel comfortable and at home. We maintain all our property and ensure our facilities are in good working order
Our Story
Bardia Kingfisher Resort is just 50m away from the Bardia National Park entrance gate. We are in the middle of the Tharu village named  Thakurdwara. The resort is composed of bungalow lodges and offers you safaris and eco tourism tours in Bardia National Park.
Brothers Jack and Pratap grew grew up in Bardia. After serving for 15 years as respected wildlife guide Jack and is brother opened Bardia Kingfisher Resort.
Our philosophy
There are around 25 hotels to stay in Bardia National Park ( in Thakurdwara), but Bardia Kingfisher Resort is very unique because of its style and philosophy.
Local experience
All our staff is comprised of local people, including the owners who grew up in Bardia in the very same place which used to be the family house. It's now home to each and every guest who comes to stay with us. We want you to have the best experience possible in Bardia.
Community impact
We employ local people, who are like friends and family and treated accordingly. Part of our profits are used to fund local projects like the funding of a school for uneducated children whose families can't afford quality education in private schools.
We buy our products and services from local people at fair prices.
Respect for tourists
We want to propose an alternative to expensive packaged tours. Bardia Kingfisher Resort is the cheapest place for accommodation and activities in Bardia – it is intended for backpackers and independent travelers. We don't try to make a maximum profit out of a few rich tourists. We want to share our passion and commitment to the park with all kinds of people, in a friendly and respectful atmosphere. Our prices are cheaper but our level of service and quality is high because we like to be proud of the satisfaction of our guests which is our personal mission. We don't force you to follow a schedule packed with costly activities. You choose what you want to do and when, we'll advise you to make sure you make the most out of your stay in Bardia all the while relaxing and enjoying the wildlife.
Respect for the enviroment
We're committed to the respect of flora and fauna, inside and outside the park. If you're looking for loads of rhinos scheduled on time for the afternoon session, you may not find what you're expecting. We believe that people enjoy the wildlife better when we go to look for it, following tracks, camping hidden in the jungle, analyzing sounds and smells, with patience and expertise. This also means that we can't guarantee you'll see all the species of animals living in the park. However, we do promise that you'll have a great time with us no matter what. You'll also have the best chance to see animals thanks to our experienced guides who've lived and worked here all their lives.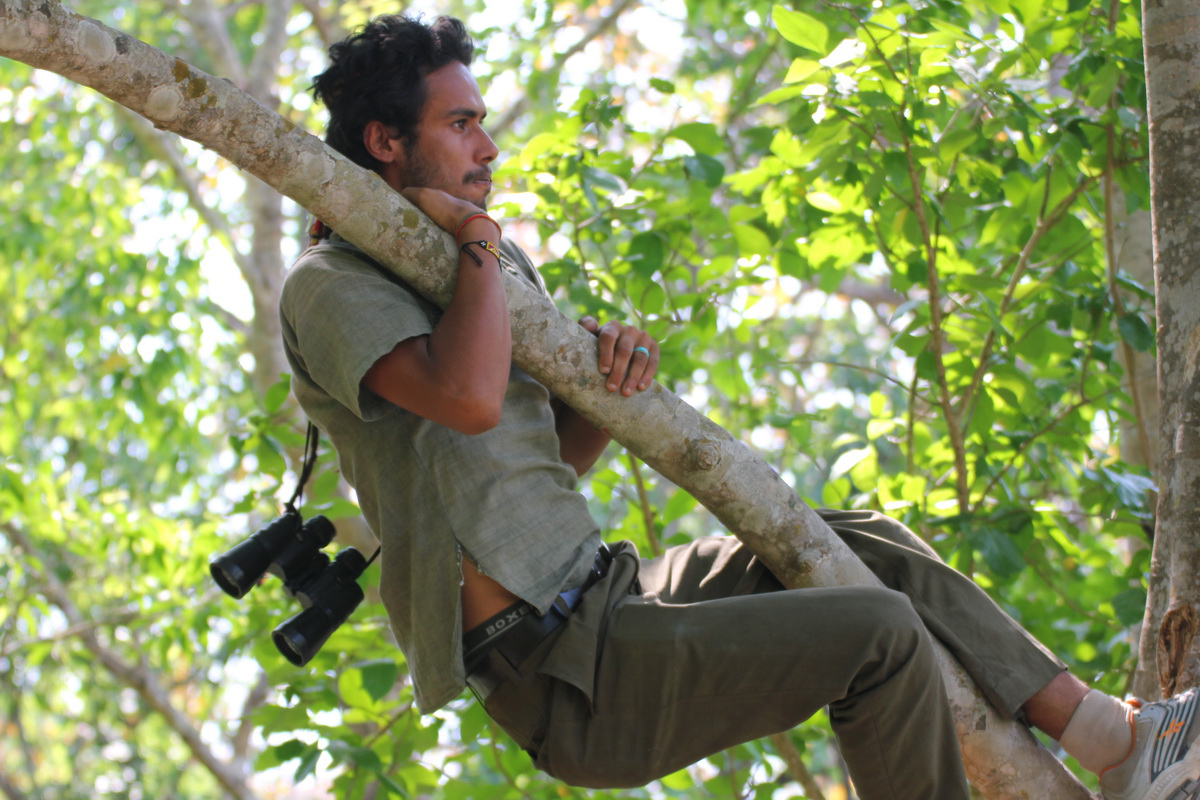 Jack
Head wildlife guide & founder
Jack is the founder of Bardia Kingfisher Resort and our head guide. He's worked as a guide for over 15 years and adores the jungle in a way our guests find fascinating.
There are very few people in the world so intuned with the jungle as Jack.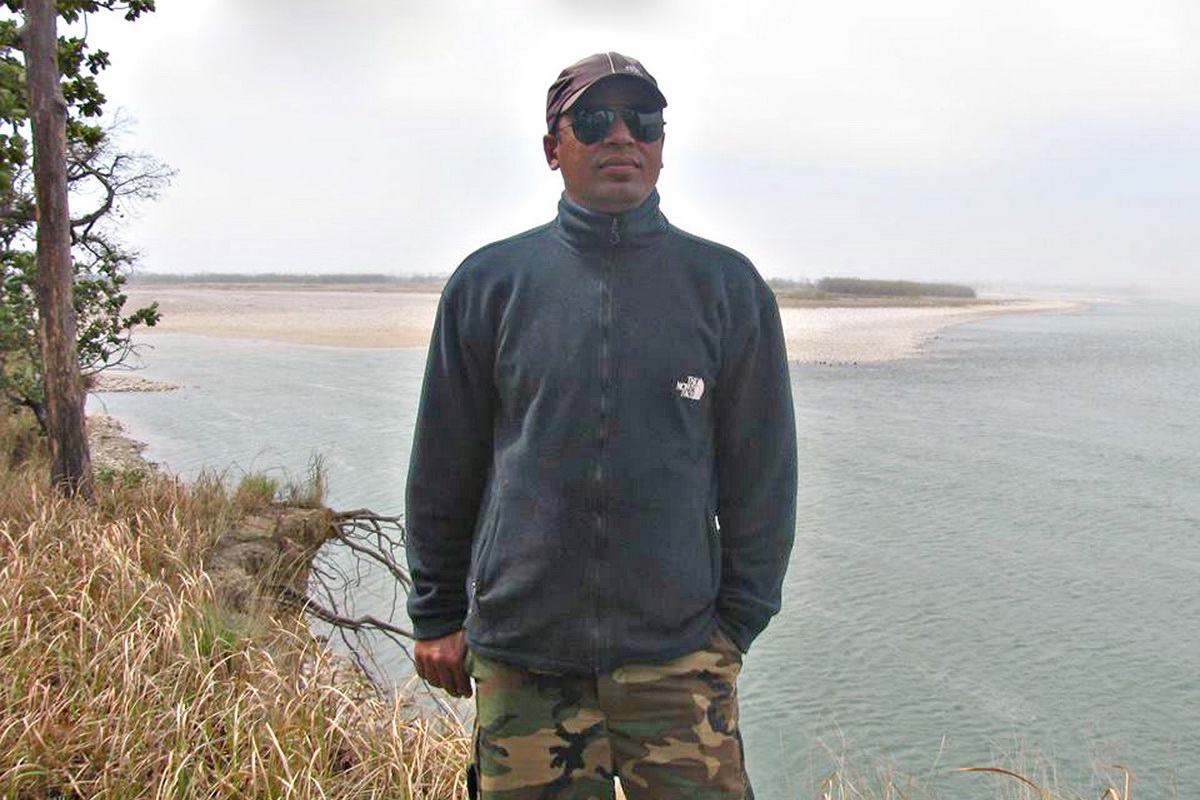 Pratap
Managing Director
Pratap has been with Bardia Kingfisher Resort since day one. When Jack is out in the jungle you'll likely be talking to Pratap if you call us as he often mans our enquiries.
Born and raised in Bardia Pratap knows the in's and out's of the area like no one else.